Adult-Child Workshop: Organic Cupcakes and Decor
Allow your child to enjoy exploring how to decorate the organic cupcakes

5 (3 reviews)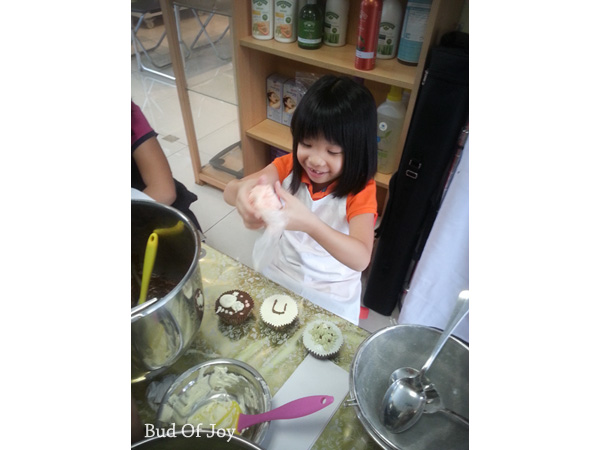 Watch me!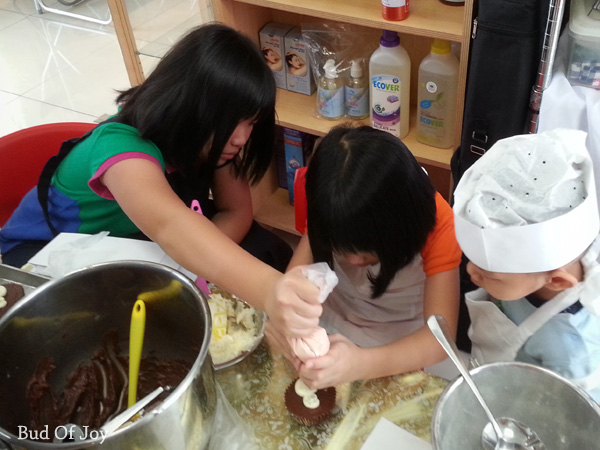 How many little chefs does it take to decorate a cupcake?
Beautiful Cupcakes!
After a fun session!
About the Class
Difficulty:
Easy
Age Requirement:
For children 4-12 years old
Maximum Class Size:
5 pairs
This is a great session for adults who do not want their children to eat baked goods with artificial colouring.
And for adults concerned about bleach in common flours, rest assured the flour used in our cakes is Organic Unbleached Flour.
You will learn to make the cupcake batter, bake the cupcakes and decorate them.
Join this enriching cupcake baking and décor session where you will experience first-hand how to easily derive natural colours for decorating cupcakes.
Your child will enjoy exploring how to decorate the cupcakes.
All equipment and ingredients will be provided and your child will get to bring home his/her very own decorated cupcakes!
Standard Package:
$78 (One Adult with 1 child)
Workshop Fee:
$78
Fees Include:
Notes on Cake-making
Recipes for Organic Butter Cupcake and Buttercream
Certified Organic ingredients
4 Cupcakes that you will bake with your child
4 Cupcakes that you will decorate with your child
What You'll Learn
How to bake healthier cupcakes and have your child involved
How to make your own Organic buttercream
How to derive natural colours for baking
Sidenote:
Reviews from participants