Organic Pizzas, Bread Bowls and Healthy Muesli Batards
Bake tasty, but more importantly, bake healthy - this class will show you how!

18 (14 reviews)
Dream of your dream pizza!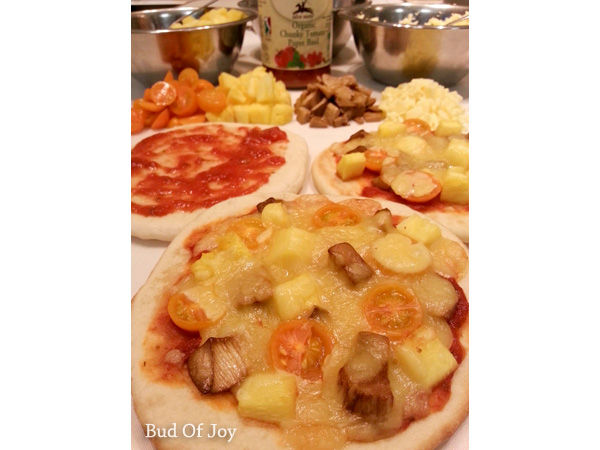 Fill it with all things good!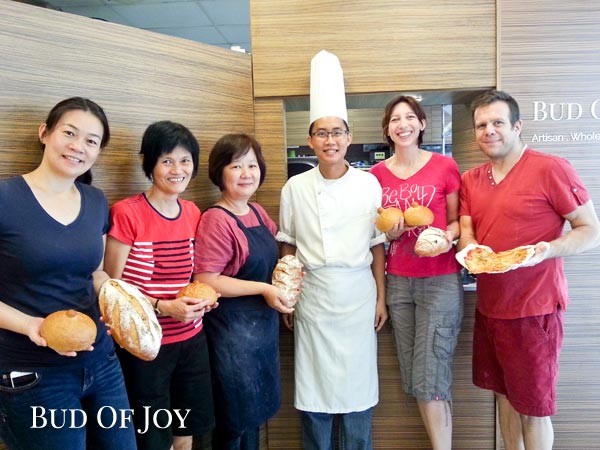 Crusty Bread with Pizzas and Bread Bowls!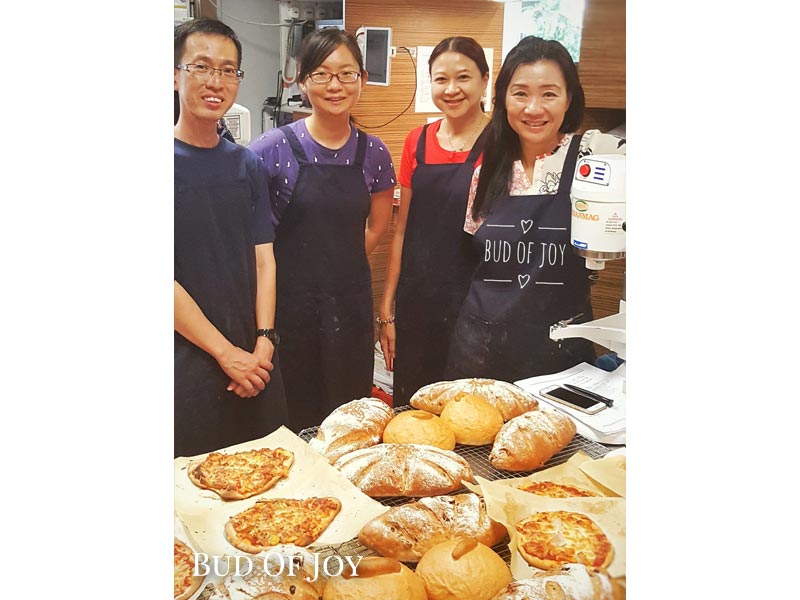 Everyone is feeling accomplished!
About the Class
Difficulty: Moderate
Age Requirement: 12 and older
Maximum Class Size: 8

Always wanted to learn how to bake a healthy and hearty loaf of bread?

In this workshop, you will get to bake a good loaf and how to substitute ingredients such that the exterior will still be crusty and interior of the loaf will be soft.

Besides that, you will also walk away knowing how to bake bread bowls which will hold your creamy soups and bring much delight to your dinner guests.

Finally, you will also learn how to bake your own pizza base so that you can create your very own pizza with personalized toppings. Meal times with your family will never be the same again!
Book
Questions? Send to sales@budofjoy.com
Upcoming session(s):
1st February 2020 (Saturday)
1.30pm to 6pm
(Available)
Workshop Fee:
$140
(U.P. 160)
Fees Include:
Notes on Bread Baking Theory
Recipes for Organic Pizzas, Bread Bowls and Healthy Muesli Batards
Certified Organic ingredients
Healthy baked items you make during the workshop:
- Pizza (crusty / bready)
- Bread bowls
- Healthy Muesli Batard
What You'll Learn
How to bake bread without bread improvers and additives
Gain a good grasp of the Theory and Baking of Crusty Breads
How to knead bread and perform a gluten window test
How to score your bread to have a personalised touch on your loaf
Sidenote:
*You will be bringing back what you've baked so you may want to plan what you're having for dinner.
Book
Questions? Send to sales@budofjoy.com
Reviews from participants