Lesson Offered By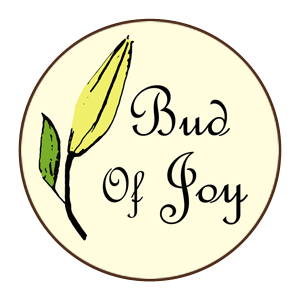 To those who have been requesting, Bud Of Joy has now started offering classes! And yes, what we teach is in line with what we offer at our
bakery
.
Bud Of Joy provides certified organic ingredients for lessons and teach you how to bake without the use of any harmful chemicals such as chemical emulsifiers, bread improvers, food additives and artificial colouring.

We will teach you how to make organic breads, cakes and pastries from scratch! And healthier!

All lessons are interactive and hands-on. You will make, bake and bring back your own handiwork. Each lesson comes with recipes complete with Baking Theory so that you can understand the Science behind what you bake.

Participants can also continue interacting with the Chef on what was learnt via email after the lesson(s)!

Noted by The Straits Times, Mediacorp's 8 Days Magazine, TV Show 财经追击 (Money Week Singapore) and various bloggers for healthy organic bakes, you can be sure you will learn how to bake delicious and healthy treats for yourself and your loved ones.

Come join our growing group of satisfied participants!
Read more...
Organic Italian Herb Batard
Learn how to bake a healthy and hearty loaf of bread with the pleasant aroma of herbs!


About the Class
Difficulty: Easy
Age Requirement: 12 and older
Maximum Class Size: 8

A bâtard is similar to a baguette (French Loaf). The crust is crispy and yet it is soft within.
And the best part is a bâtard can be eaten with just about anything.

The Chef will demonstrate how to shape a bâtard, and how to achieve a crispy crust.
Then you will get hands-on practice to bake this healthy and hearty loaf of bread.

The aromatic herbs that will fill every inch of your kitchen.
And this wonderful loaf will be baked without bread improvers and additives! Wow!
Upcoming session(s):

22nd June 2019 (Saturday)
3.30pm to 5.30pm
Workshop Fee:
$90
Fees Include:
Notes on Bread Baking Theory
Recipe for Organic Italian Herb Batard
Certified Organic ingredients
Healthy baked items you make during the workshop:
- Italian Herb Batard
What You'll Learn
How to bake bread without bread improvers and additives
Gain a good grasp of the Theory and Baking of Crusty Breads
How to knead bread and perform a gluten window test
How to score your bread to have a personalised touch on your loaf