Lesson Offered By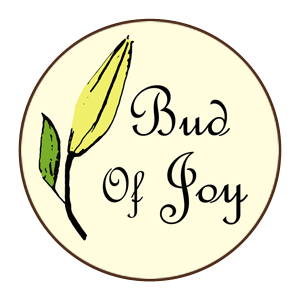 To those who have been requesting, Bud Of Joy has now started offering classes! And yes, what we teach is in line with what we offer at our
bakery
.
Bud Of Joy provides certified organic ingredients for lessons and teach you how to bake without the use of any harmful chemicals such as chemical emulsifiers, bread improvers, food additives and artificial colouring.

We will teach you how to make organic breads, cakes and pastries from scratch! And healthier!

All lessons are interactive and hands-on. You will make, bake and bring back your own handiwork. Each lesson comes with recipes complete with Baking Theory so that you can understand the Science behind what you bake.

Participants can also continue interacting with the Chef on what was learnt via email after the lesson(s)!

Noted by The Straits Times, Mediacorp's 8 Days Magazine, TV Show 财经追击 (Money Week Singapore) and various bloggers for healthy organic bakes, you can be sure you will learn how to bake delicious and healthy treats for yourself and your loved ones.

Come join our growing group of satisfied participants!
Read more...
Adult-Child Workshop: Organic Gingerbread and Decor
Spend time with your children and bake healthier Christmas Goodies together!

3 (3 reviews)
About the Class
Difficulty:
Easy
Age Requirement:
For children 4-12 years old
Maximum Class Size:
5 pairs
Concerned about the sweet treats that your children may ask for this Christmas?
Why not spend time with your children baking healthier Christmas goodies in a cosy and authentic bakery?
This rare and educational class gives adults and children an opportunity to use 100% wholemeal flour, molasses as sweeteners and naturally derived colours.
It is great fun and your child gets to take home a family of healthy wholemeal gingerbread cookies with no artificial colours!
This 2hr session includes the recipe, dough-making demo by the Chef and hands-on practice assisted by the Chef.
Standard Package:
$78 (One Adult with 1 child)
Sign up for 3
Adult-Child workshops
to enjoy a special price of $210 (
save $24!
)
Reviews from participants
Interested to know when is the next session?
Send your interest to sales@budofjoy.com