Organic Mooncakes Golden Ticket Event. Now till 19 Sept 2020.
Find out more!
Free Delivery with Thrifty Thursdays Subscription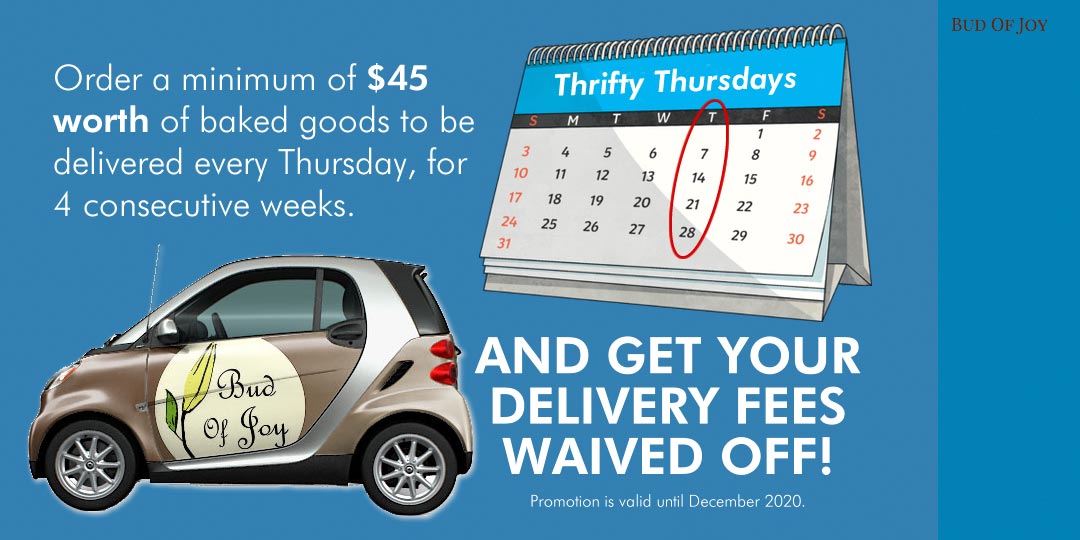 How to Get Free Delivery on Thursdays (a.k.a. Thrifty Thursdays)
Just spend at least $45 at https://budofjoy.com/bakery.htm and select promo code "Thrifty Thursdays".
The same order will be delivered to you 4 Thursdays in a row (excluding public holidays). No delivery charges.