The bakery will be closed on Saturday 9 Oct, and will reopen on Tuesday 12 Oct. Do order early for collection/delivery on Friday 8 Oct.
Free Delivery for 2 weeks with Twinning Thursdays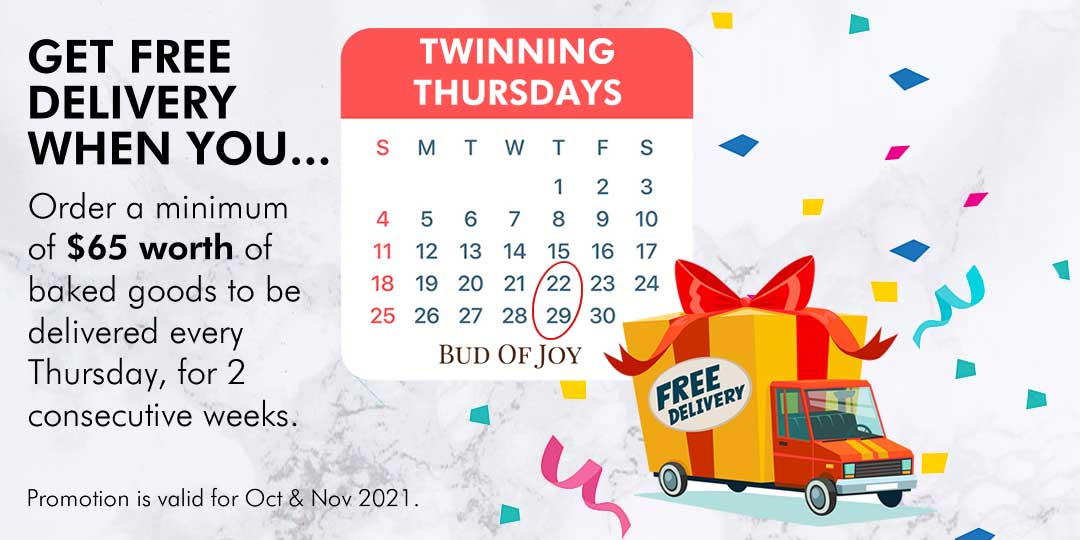 Free Delivery with Twinning Thursdays Subscription (2 weeks)
Just spend at least $65 at https://budofjoy.com/bakery.htm and select promo code "Twinning Thursdays".
The same order will be delivered to you 2 Thursdays in a row (excluding public holidays). No delivery charges.