The bakery will be closed on Saturday 9 Oct, and will reopen on Tuesday 12 Oct. Do order early for collection/delivery on Friday 8 Oct.
Free Delivery on Wacky Wednesday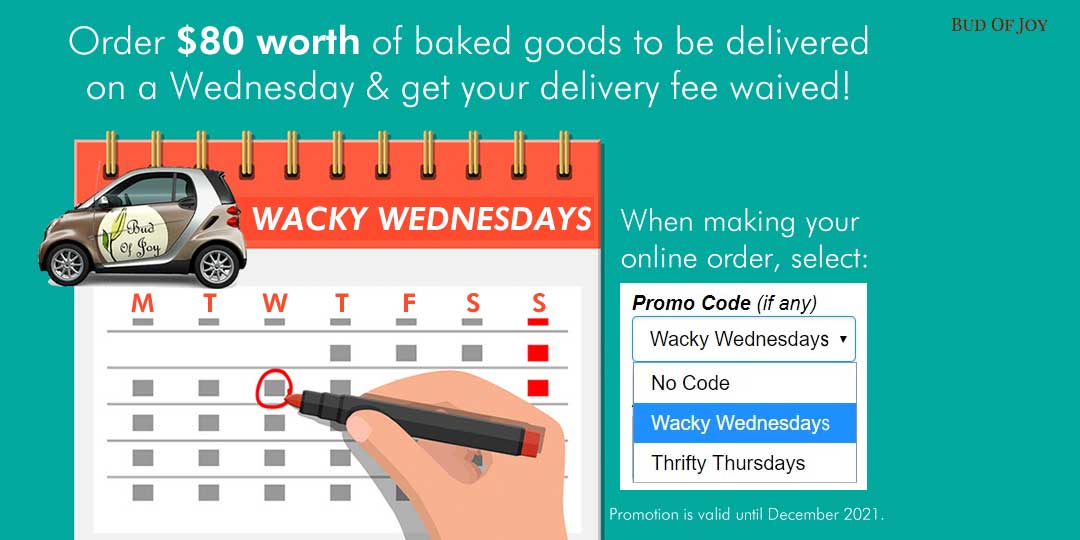 Wacky Wednesday
Spend at least $80 at https://budofjoy.com/bakery.htm and select a Wednesday for delivery.
Select Promo Code "Wacky Wednesday" upon checkout.
We will contact you for payment. Delivery charge waived!