Dear Customers, we will be closing the bakery section and focusing on baking workshops from 1 Oct 2023.
Read More...
Free Delivery on Wacky Wednesday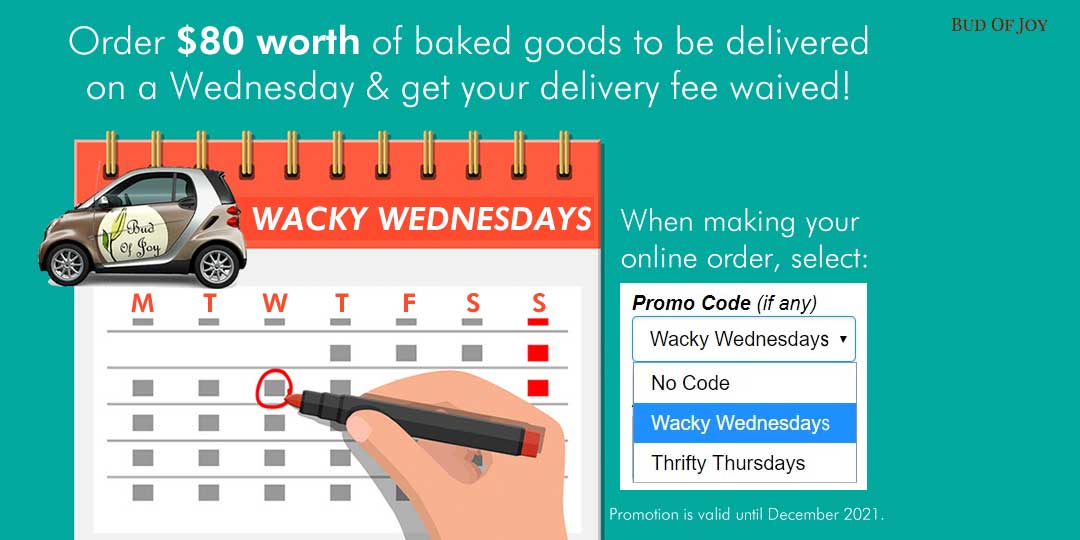 Wacky Wednesday
Spend at least $80 at https://budofjoy.com/bakery.htm and select a Wednesday for delivery.
Select Promo Code "Wacky Wednesday" upon checkout.
We will contact you for payment. Delivery charge waived!